Blog
Trends in Primary Packaging for 2022
When it comes to selling skincare, aromatherapy, CBD, and supplements for your brand, primary packaging matters. To delight and satisfy your customers it's important that it's a sustainable solution and that it looks aesthetically pleasing….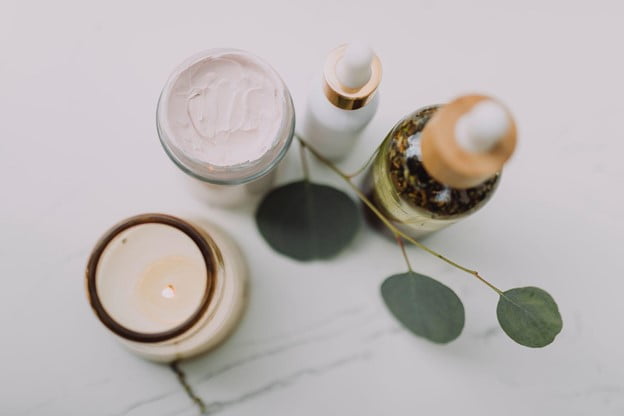 When it comes to selling skincare, aromatherapy, CBD, and supplements for your brand, primary packaging matters. To delight and satisfy your customers it's important that it's a sustainable solution and that it looks aesthetically pleasing.
It may be that you require a redesign or are simply looking for ways to better serve your customers. In this case, it'll be useful to learn more about the trends in primary packaging for 2022 so you can implement these types of changes that will have a positive impact on your products and company.
Sustainability & Accountability
Consumers expect companies and brands to be both ethical and responsible. One way you can achieve this and better serve your customers is through sustainable packaging solutions. You should be aware that more and more companies will turn to source locally and within the region in 2022. There needs to be truth in labeling, getting toxic elements out of the packaging, and a more holistic approach overall to the packaging. In addition, there is and will continue to be slow, steady growth on reuse and refill. It's all about having more accountability in 2022 and making some sacrifices so companies are working together to create a better world.
An Effort to Make Customers Feel Inclusive
It's also important and a trend will exist where companies are making an effort to ensure customers feel inclusive. It's especially true as it relates to skincare products. There needs to be unique colours and options for everyone. Packaging plays a significant role in communicating brand values such as an authentic commitment to diversity and inclusivity in beauty. Brands must offer inclusive and diverse solutions to meet these demands from consumers.
Small, Illustrated, Unique Designs
Another big trend you'll see in 2022 when it comes to primary packaging is having small, illustrated, and unique designs. You want your customer to easily and quickly be able to know what's inside by the telling design and patterns on the package. Allow your package to set the right expectations for the consumer. It may help to work with a professional designer so you obtain the best possible look for your package and product.
Simple Geometry
You will also see in 2022 that the packaging of skincare, CBD, and aromatherapy products has bold geometric concepts and simple geometry as part of the design. You may notice more sharp angles and clean lines as well. You'll also want to think about including expressive colours in the packaging design. You'll be in line with the latest trends and able to impress your customers this way. Consider using abstract designs that are simple at first glance but that make a strong statement. You'll notice packaging that encompasses fine art or mimics drawings and paintings as well. You must have unique elements and designs that grab the attention of consumers and make them feel excited about purchasing the item.
Vintage Packaging
You're also going to see more vintage packaging in 2022. It's fun to feel like you're going back in time and remembering a more normal and simpler life. Therefore, you may want to consider some packaging of the past designs and incorporating a retro aesthetic into your packaging designs going forward. Keep in mind the trend is about the past and the present. For instance, when selling CBD, using antique package designs evokes a feeling of being grounded and enhances brand recognition. While being enjoyable, it's also important to be anchored in the foundations of the brand. You can revert to nostalgia to help your products and brand appear more authentic.
Displaying the Product Name in Front
You will also notice more companies in these industries displaying the product name in front and having a prominent place on the package. Your customers will see it right away and your product will gain more attention. The logo or illustration will take a backseat to the name. This way the product can appear more unique and jump out from the rest. However, keep in mind you don't want to just have the name on the package but include it in a beautiful and artistic way. This is one of the most beneficial packaging trends you should consider implementing if you want to increase brand awareness and sell more products through custom packaging design.
Conclusion
These are some of the top trends in primary packaging for 2022 to be aware of. You must keep them at the forefront of your mind and approach as you roll out your products going forward. Focus on these elements and factors and you'll be on your way to finding more success in this area and will be able to stand out for the right reasons.