Do I Need Child-Resistant (or Child Proof) Packaging for My Product?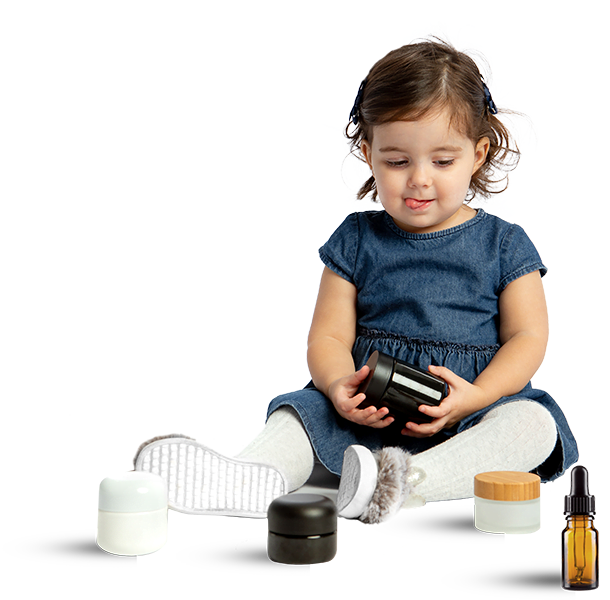 Child-resistant packaging was first introduced in the United Kingdom during the 1970s. Initially being imported from the United States, over the past five decades, their importance has become increasingly insisted on by regulations working towards safer environments for children. However, it was not until 2001 that child-resistant packaging started to be standardised in the United Kingdom. There are now a number of different regulations in place regarding the use of such packaging. This includes European and International standards, as well as the likes of the Human Medicines Regulations 2012 and GHS/CLP, which became fully effective in 2015.
What makes packaging child-resistant?
For packaging to be deemed child-resistant in the UK, it must comply with one of the three standards that are in place today. These are as follows:
BS EN 862:2005 a European standard which covers non-reclosable packaging for non-medicines.
BS EN 14375:2003 a European standard which covers non-reclosable packaging for medicines.
BS EN ISO 8317:2004 an international standard, which covers reclosable packaging for any contents.
While these standards differ in their details, there are a number of consistent key components when it comes to child-resistant packaging. The opening mechanism is important. Dual actions are required for the container to be opened:
apply downward pressure
and apply counter-clockwise pressure.
Aside from this, the weight of the packaging, the warning and messaging labels are also vital, and the packaging also needs to be professionally tested.
The testing stage is exceptionally important, we are able to help with extensive packaging testing at Lifestyle. To make sure that the container is adequately child-resistant, the packaging must undergo testing in an accredited and independent environment to evaluate suitability of the testing and confirm whether it is approved under current child-resistant guidelines.
By collaborating with packaging experts you can develop child-resistant packaging which adheres to the legislation for your specific product. Following decades of experience, the Lifestyle Packaging team are a great choice. Today there is wide selection of packaging options for you to choose from.
What Child-Resistant packaging is available?
We have worked hard to put together a collection of packaging that is child-resistant (CR), and we are expanding our range continuously. Some of the best solutions for those seeking child-resistant packaging are as follows:
Child-resistant glass jars available including concentrate glass jars for high potency, such as CBD and hemp. The concentrate glass container is child-resistant certified under the 16 CFR-1700 accreditation.
There is currently a range of plastic jars that are child-resistant, this includes the Plastic Child-Resistant, Tamper-Evident Jar, which has a security feature in the form of a tamper-evident band to ensure nobody has opened with the product. Another option is our Plastic Child Resistant Straight Sided Jar with Smooth Wall Cap, these are great for larger quantities of product such as dried flowers or leaves.
Aside from the packaging mentioned so far, we also have a number of child-resistant closures, which are ideal for ensuring safety and preventing accidental ingestion of dangerous substances by children. This could be cannabis-products, nicotine, or medication, for example. We have worked hard to make sure that our child-resistant caps are also senior-friendly and are also 16 CFR 1700.20 approved.
These are also compatible with many regular bottle neck sizes including GL18, PP28 and R3/28, making the switch to child-resistance as simple as possible. CR caps are fully functioning with both plastic and glass containers and are also available with tamper evident functionality.
Pipettes are now available with the dual action of 'push down and twist' making them child proof and excellent for neatly dispensing doses of product. Combining this functionality with a graduated pipette, the CR pipette dropper allows easy dosage with products such as CBD oil.
Clamshell containers are also child-resistant as well, which are ideal for the CBD industry. All of these products have been manufactured in accordance with the 16 CFR 1700 accreditation. We use a food-grade polymer to produce our clamshells, with both black and white options available, as well as great branding possibilities. These containers are a great pocket-size option with their low height.
It is important to use a certified product due to copies which do not necessarily provide the specified level of security to deliver child-resistance to your product; for example through poor functionality of child-resistant mechanism. It is also important to consider the contact material of the cap to your product to ensure compatible materials are used with the contents.